Property For Sale
Hello I am Sumi from Sumitomo Real Estate.
Thank you for visiting my Listing in Gold Coast, Australia.
Since 1987, I have been involved in Land Development, Property Sale, Property Management and Rental Properties. My local expertise and deep knowledge of the Property Market sets me apart. Besides, I have good communication between the clients. Therefore, I am confidently well qualified to assist you in the purchase, sale, rental or management of your properties.
I am dedicated to providing exceptional service to both buyers and sellers / landload and tenants. I am looking forward to talking with you soon about your specific property needs. I show you my listing below, most of Properties are owned by Japanese Investors and keen to sell them.
Please feel free to contact me via email or phone. I look forward to being of assistance to you soon. Sumi
General Enquiries

  Please feel free to contact us through our :Contact Us" below.
| | |
| --- | --- |
| Telephoe: | 0438-766-700 |
| Fax: | 07-5575-9998 |
| Post: | PO Box 15 Robina D.C., Queensland 4226.Australia |
| E-mail: | sumitomo@sumitomore.com |
  Providing us with much information as possible about your available fund/ budget.
  We will contact you as soon as possible to discuss further details.
Company Profile
Company Name
Sumitomo Real Estate Pty Ltd
ABN 95097757116
Address
PO Box 15 Robina DC, Qld. 4226
Telephone
0438-766-700
FAX
07-5575-9998
E-mail
sumitomo@sumitomore.com
Representative
Takashi Sumitomo
Start
August 2001
Activities
Real Esatate Brokerage (Purchase / Sales)
Real Estate Property Management in Gold Coast
Real Estate Rental in Gold Coast
Refurbishment, Project Cordinator,
Bank
Westpac Surfers Paradise Branch
ANZ Bank Surfers Paradise Branch
Associated Company
YS International Education  
Real Estate Licence
Queensland Real Estate Licence No.2602570
Members
Real Estate Institute of Queensland (REIQ)

We will do Appraisal of your House / Unit in Gold Coast at Free Cost.。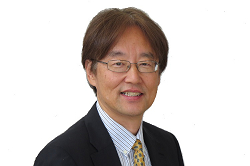 I am Sumi of Sumitomo Real Estate.
15 years at Daikyo Australia, Daikyo Real Estatein Gold Coast
Establishment Sumitomo Real Estate in August 2001
Real Estate Licence No.2502225
Member of Real Estate Institute of Queensland(REIQ)
Member of RP Date



1979 Kyoto Institute of Technology Living Environment Dept. Graduate
1980 2nd Grade Archtect Licence in Japan
1983 Arizona State University Regional Plannning Master degree
1984 work at Architect Office
1985 Daikyo Overseas Dept.
1987 Transferred to Daikyo Australia

in charge of Gold Coast International Hotel construction、Solitaire Rivaerside Construction
Palm Meadows Residential Development、House construction
Real Estate Sales, Property Management

1996 Real Estate Licence in Queensland

2001 August Sumitomo Real Estate Establishment

Real Estate Company LicenceNo.2602570

2003 August a Member of Real Estate Institute of Queensland

In Charge of Property Management and Education Dept. to assist Japanese student to study at Gold Coast,